THE REEFER MADNESS BOOK
Chapter 3
Old Time Radio Programs
Chapter 3.7
THE REEFER MADNESS ERA:
THE VOICES OF EVIL



BEHIND THE VOICES OF EVIL

What is it about a voice that mesmerizes? - What does evil sound like?

And YES, let's use the word "EVIL"; for what other word can be used to describe those who knowingly spread lies, LIES that would then be used to prevent cancer patients from receiving proper medical care.

Unfortunately most listeners of Reefer Madness Era propaganda will come away greatly disappointed. Yes, I too like most historians somehow expect to hear a Joseph Goebbel's (Hitler's minister of propaganda) like sinister voices. Voices that can take on a warm fatherly tone yet also have a forceful purpose about them. Voices that given the absence of opposing voices could easily inspire one to join the crusade against "The Killer Weed." Instead they all sound like people, and in fact very boring people at that. Again, the listener will be somewhat disappointed, but one must never underestimate the forces of evil. For the most part, these were individuals that actually knew the truth about the campaign and knowingly chose to be a part of it.

There however were two notable exceptions to the rule. One being America's first Drug Czar, Harry Anslinger himself, the other a radio personality by the name of Jean Shepherd.

AN ASIDE, I for one always thought that Anslinger would sound like a raving maniac or some sort of buffoon. But NO -- the charisma seems to come through even from an old radio recording. To be honest, he sound like someone you can trust, a man you would follow through the gates of hell (and that's exactly where he took us too). Hearing his voice, I can easily see how he fooled so many people.


---
WHO WERE THE VOICES OF EVIL?
Thanks to the work of many within the Old Time Radio community (via the median of OTR programs), we have been able to locate at least some of these voices. But again, for the most part they sound just like normal (in fact boring) people.
---
Who was PAUL E. MADDEN?

From the Pamphlet--Marihuana - Our Newest Narcotic Menace (1939) - Division of narcotic Enforcement - State of California Paul E. Madden, Chief

"Marihuana has no therapeutic or medicinal value that can not better be replaced by other drugs. It serves no legitimate purposes whatever.. . . A person under the influence of marihuana may believe himself so small that he is afraid to step off the curbstone into the street, or he may feel himself of enormous size and of superhuman strength and passion and in that condition commit crimes altogether foreign to his nature. … The marihuana addict, commonly known as a 'reefer,' becomes a grave menace to community and state. The drug disrupts and destroys the brain, and so distorts the victim's mind that his visions of grandeur and ruthless power usually result in crime and degeneracy." - [MORE]


---
Who was WILLIAM G. WALKER?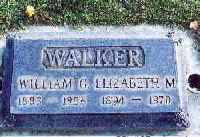 Wm. G. Walker (Chief of the California State Bureau of Narcotics) in the early 1930's is credited with being the originator of the much widely credited Eureka decapitation Myth:

"The weed acts as a powerful aphrodisiac and renders users capable of various acts of violence; a California man decapitated his best friend while under the violent spell of the smoke" -- Newsweek Magazine Aug 14, 1937 - [MORE]


---
Who was F. J. O'FERRALL?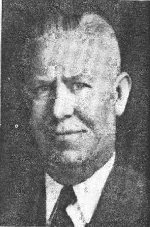 Chief F. J. O'Ferrall, State Narcotics Bureau


From the Pamphlet -- "Science Speaks to Young Men on Liquor, Tobacco, Narcotics and Marijuana," by George Thomason, M.D. (1938):

"We are indebted to F. J. A. O'Ferrall, inspector in charge, Division of Narcotic Enforcement, State of California, for the facts contained in the next few paragraphs. Inasmuch as marijuana addiction in California is as bad as, or worse than in any other part of the country, and because Inspector O'Ferrall has been one of the outstanding leaders in the fight against the weed, he is eminently qualified to discuss the subject. . . "There appear to be three stages through which the user passes . . . "The third stage is the most progressed and dangerous: He really becomes a fiend with savage and tigerish tendencies; his sex desires are aroused, and some of the most horrible crimes result; he hears light and sees sound; to get away from it, he suddenly becomes violent and may kill. In fact, he has gone completely mad and may never recover. No crime known may escape him,-and while he is running amuck, he may kill his loved ones, his dearest friends, or total strangers." - [MORE]


---
Who was E.J. ROLLINGS?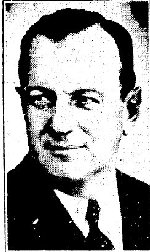 E.J. Rollings was the author of at least two well know Reefer Madness pamphlets, "Marihuana the Weed of Wow" and "The Silent Horror," part of which reads as following:

" An eighteen-year-old boy in a Midwestern city smoked two "reefers" and an hour later choked his sweetheart to death because she refused his shocking, lustful advances, born in a marijuana-crazed brain. He later testified that he loved her and had intended to marry her and when normal would never have dreamed of an improper suggestion, let alone the horrible murder. A sixteen-year-old boy shot his mother and father to death with his father's shotgun after smoking several "Mary Anns" given to him by a new friend whose acquaintance he made by chance. He could neither explain nor remember the killing when the effects of the drug had worn off and sobbed himself into hysterical grief when told of his crime. And so, on and on, runs the record of thievery, forgery, banditry, kidnapping, brutal murder, degeneracy, and rape, all chargeable to this paralyzer of conscience and inflamer of depravity --- Marijuana! " - [MORE]


---
Who was JOSEPH TAYLOR?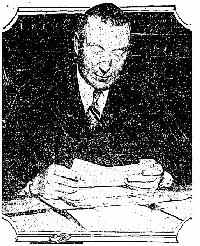 "Joseph F. Taylor, the Chief of Detectives of the Los Angeles Police Department, says: "In the past we have had officers of this department shot and killed by Marihuana addicts and have traced the act of murder directly to the influence of Marihuana, with no other motive. Numerous assaults have been made upon officers and citizens with intent to kill by Marihuana addicts which were directly traceable to the influence of Marihuana". Fraternal Order of Police Journal - Jan 1933

Mr. Joseph F. Taylor, Chief of Detectives of the Department of Police in the City of Los Angeles, states: "We have found from long experience and dealing with this type of criminal that Marihuana is probably the most dangerous of all our narcotic drugs. Our Los Angeles Police Narcotic Squad makes an average of about 50 arrests a month of peddlers and users of Marihuana". Journal of the American Institute of Criminal Law and Criminology- May-June 1932/Mar.-Apr/1933 - [MORE]


---
Who was JEAN SHEPHERD?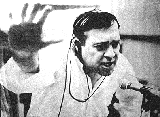 Jean Shepherd - Victims Victimizing Other Victims --- A Museum Opinion
Obviously Jean Shepherd is/was a very articulate and thus very popular radio personality. Listening to his voice and manner of delivery, one can't help but take note of his sincerity; he seems to really believe what he is saying about the medical marihuana plant to be true. Also note how he makes it sound as if "EVERYONE ELSE" (which the exception of a few evil doers) share his views on the subject. A pity if only he had been on our side, maybe we wouldn't have the anti-medical marihuana laws today.

But one should not simply dismiss him outright. Instead we must remember that he, and for that matter all of us, are nothing more than the sum total of all our experiences. Somewhere, someone told him that medical marihuana was evil, and he believed it. Also note the late date (for the reefer madness era) of this episode. [Note: Harry Anslinger himself left the DEA in 1962]

I suppose that in today's language he could be considered a "victim who victimizes other victims." From earlier radio programs (as well as newspapers, magazines etc.) he heard nothing but disinformation -- how can he be blamed for believing the big lie?

[Jean Shepherd]
The Jean Shepherd Show - Dec. 1963 (approximate date) 45 min long. WOR, New York. Talks a little about some mice in Los Angeles that are addicted to Marijuana, -- He is very negative about it. Not worth listening to. Note, the late date.
[Jean Shepherd]
The Jean Shepherd Show [Program Wanted] August 1963. 45 min long. WOR, New York. Jean Shepherd talks very negatively about those who have to use marihuana.
[Jean Shepherd]
The Jean Shepherd Show [Program Wanted] July 1, 1964 45 min long. WOR, New York. Marihuana is suppose to be mentioned only a few times, something about Marijuana in the Wheaties.


---
Who was RICHMOND P. HOBSON?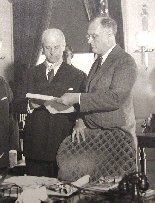 Admiral Richmond Pearson Hobson (1870-1937)
Richmond Hobson (a hero of the Spanish-American War) was noted for two things, racial intolerance and his hatred of narcotics (which included medical marihuana). In the 1920's he helped organized the "International Narcotic Education League," "the Narcotics Defense League" (and the World Conference on Narcotics Education), and the "World Narcotics Defense Association."

[NOTE: TRY AS WE MAY, WE HAVE NOT BEEN ABLE TO PHYSICALLY OBTAIN ONE OF HIS AUDIO RECORDINGS: However, they do exist --- [SEE SECTION ON Broadcast Speeches for more info]


---
Who was HARRY ANSLINGER?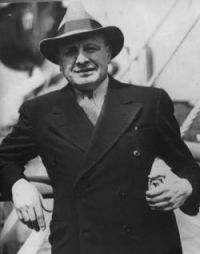 Who was Harry J. Anslinger?
Harry J. Anslinger became Americans first Drugged Czar in 1930 and would hold that position until 1962. While he was not the first to campaign against the use of medical marihuana, it was under his direction that the full force and power of the federal government would come into play. He is in fact given credit for orchestrating the reefer madness campaign.



[Harry J. Anslinger]
Monitor - Television Program - July 1959 NBC, Anslinger and Rufus King speak on drug enforcement issues. [PennState University has a copy of the program]

[Harry J. Anslinger]
Night Beat on WABD - Sept. 24, 1957 - as mentioned in the Harry J. Anslinger papers [PennState University has a copy of the program]

[Harry J. Anslinger]
Viewpoint - Dec. 26, 1959 - Sponsored by an Episcopal Church. Anslinger speaks of church involvement in drug problem issues while being interviewed by Dana Kennedy.[PennState University has a copy of the program]

MRS. ROOSEVELT MEETS THE PUBLIC: [copy @ Library of Congress]
Shelf no. - RWC 5844 A1-2 [LIBRARY OF CONGRESS] Date Broadcast : 07/01/1951 - Time - 3:30 p.m. Medium Television audio - Source- NBC / Recording Note - Duplicated from an NBC television audio recording of July 1, 1951; 3:30 p.m.-4:00 p.m. Summary - Eleanor Roosevelt talks with Harry J. Anslinger, Kenneth W. Chapman, and Max G. Rubinstein about narcotics abuse. Genre(s) - Talk shows--Television Name(s) - Roosevelt, Eleanor, 1884-1962.- Anslinger, Harry J. - Chapman, Kenneth W. - Rubinstein, Max G. Physical Item - RWC 5844 A1-2. 1 sound reel : 7.5ips, double-track ; 10-inch, 1/4-inch (polyester). Recording Laboratory 1991. Duration: 003000. Collection/Donor name: NBC Radio Collection.

Martha Dean Program - Jan. 26, 1962 - from WOR in New York City. Radio program can be found PennState.

The Mary Margaret McBride show [ Library of Congress has a copy ] Date Broadcast : 01/26/1951 - Time 1:00 p.m. Broadcast Series Yes - Source WJZ - Duplicated from a WJZ radio program broadcast of Jan. 26, 1951; 1:00 p.m.-2:00 p.m. - Summary - McBride's guests are Donald Powell Wilson, prison psychologist, and actress Dorothy Stickney. They discuss Wilson's book, 'My Six Convicts,' about his research on narcotic addictions and Stickney's new play, "The Small Hours." Note Engineer announces date as February 26, 1951 at beginning of tape, but wrote date as January 26, 1951 on box and cards. - Genre(s) Talk shows--Radio Interviews - Name(s) McBride, Mary Margaret, 1899-1976. (host) Wilson, Donald Powell, 1900-. (interviewee) Stickney, Dorothy, 1900-. (interviewee) - Physical Item RWA 1473 B1. 1 sound tape reel : 7.5ips, double-track ; 10-inch, 1/4-inch (polyester). Recording Laboratory 1980. Duration: 006000. Collection/Donor name: Mary Margaret McBride Collection. [THE BOOK} - 1951 - My six convicts; a psychologist's three years in Fort Leavenworth Author: Wilson, Donald Powell 1900- Publication: New York, Rinehart Year: 1951 Description: 369 p. 22 cm. [Has a chapter on drugs, but seems sympathetic to legal Medial Marihuana] [None Reefer Madness]

U.N. STORY:
Title: "Assignment Narcotics" No. 54,
MO UNIV OF MISSOURI, KANSAS CITY UMK
Author(s): Cooper, Gary,; 1901-1961. ; (Narrator) -- Publication: Lake Success, N.Y. : United Nations Radio, Year: 1950s Description: 1 sound disc : analog, 33 1/3 rpm, mono. ; 16 in. Standard No: Publisher: 17753; United Nations Radio; 17800; United Nations Radio No. 54. A story on United Nations efforts to stop the trafficking of narcotic drugs on the international level. Interviews and discussions with addicts, medical experts on addiction, and narcotics tracking military officers. Note(s): United Nations Radio: 17753 (matrix); 17800 (matrix)./ Radio broadcasts of reports and activities from the files of the United Nations; in part with music. Includes interviews./ Pressed orthacoustic transcription disc./ Durations: 13:30; 14:50./ Participants: No. 54: Gary Cooper, narrator; Jeff Sparks, reporter; Dr. Victor Vogel, Dr. Nathan B. Eddy, and Harry J. Anslinger, interviewees./ Funding: Cataloging project funded by the Andrew W. Mellon Foundation presented to the UMKC University Libraries Marr Sound Archives Other Titles: U.N. story (Radio program); U.N. story.; No. 54,; Assignment narcotics. ; LP recording (lps) : OCLC: 260433650


---
Hear the voice of HARRY ANSLINGER:


DOWNLOAD THE VOICE OF HARRY ANSLINGER
Sound Clip taken from the OTR program:
"The Nation's Nightmare" - First Aired - (1951)



HARRY ANSLINGER - 129 KBbyte
[To download - Right Click - choose "Save Target As"]


----------------------------------------------------------

----------------------------------------------------------

We need your help, if you know of any other programs that feature the voices of Evil, please let us know.



---

WANT TO KNOW MORE:
=====================
Due to space / download time considerations, only selected materials are displayed. If you would like to obtain more information, feel free to contact the museum. All our material is available (at cost) on CD-Rom format. Please contact: antique_andy@catholic.org


---
---