THE REEFER MADNESS BOOK
Chapter 3
Old Time Radio Programs
CHAPTER 3.9
MARCO POLO
AND
The Old Man of the Mountain
---

THE ADVENTURES OF MARCO POLO
Episodes 03, 04, 05, and 06 - A somewhat fictitious account of the "Old Man of the Mountain." In this telling, Marco polo actually meets the Old man, who gives him Hashish (a.k.a. Medical Marihuana) which first sends him to heaven and then almost turns him into one of his cold blooded assassin. ---Historical note: Marco Polo arrived on the seen well over 50 years after the sect was destroyed. In addition he specifically mentioned that the drug used by the old Man of the Mountain was Opium not Medical marihuana as claimed by this and many other tellings of the story. This series has 52 episodes in all.


---
WHO WERE THE ASSASSINS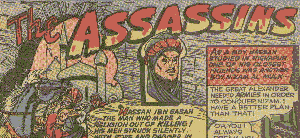 "History tells us that about the year 1090 A. D., the military and religious order or sect of the Assassins was founded in Persia by Hassan ben Sabbat. This diabolical, fanatical, cruel and murderous tribe, although isolated in the mountains of Lebanon, and in the valleys and glens of Persia and Syria became remarkable for its secret murders committed in blind obedience to the will of their chief, and the heinousness of its crimes was bruited the world over. Their numerous acts of cruelty cast dire panic and consternation in the stoutest hearts not only in Asia but in Europe as well. This branch of the shiite sect, known as Ismalites, was called Hashishan, derived from Hashish, a confection of hemp leaves, cannabis indica. From the Arabic "hashishan" we have the English word "Assasin"." --"The Marihuana Menace" By A. E. Fossier, M.D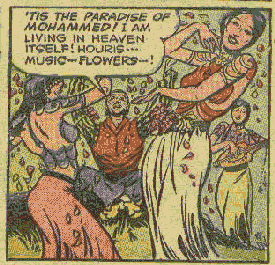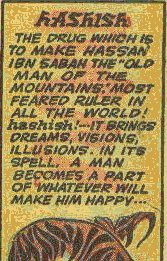 HASHISH
The drug which is to make Hassan Ibn Sabah the "Old Man of the Mountains"


As part of the Reefer Madness disinformation campaign, the myth of the Assassins was always being emphasized. The fact that Hashish or Medical Marihuana (than known as Cannabis) was in use as a common everyday medicine) was however never talked about very much. In addition it should also be noted that Marco Polo, clearly stated in his book that the drug used by the Old Man of the Mountain, was Opium not Marihuana. But some legends die hard, even to this day there are people who believe the myth.


---
WHAT MARCO POLO ACTUALLY SAID: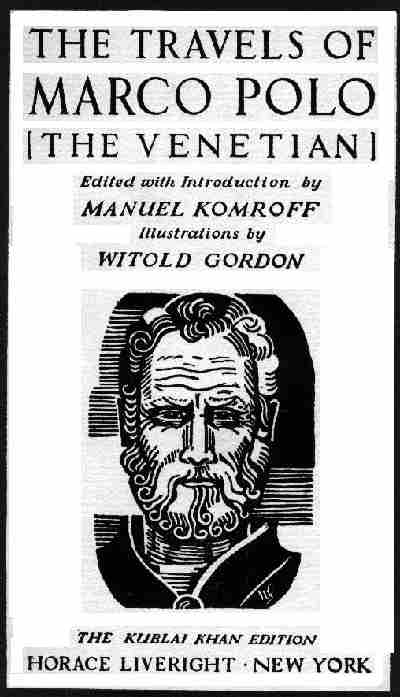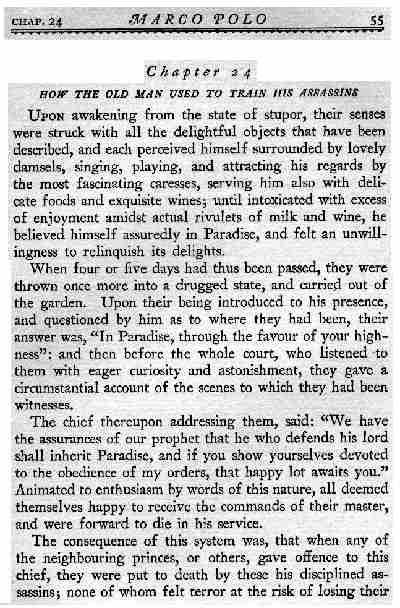 Note that Marco Polo said, "OPIUM" NOT Medical Marihuana, was the drug in use by the Old Man of the Mountain.



---

WANT TO KNOW MORE:
=====================
Due to space / download time considerations, only selected materials are displayed. If you would like to obtain more information, feel free to contact the museum. All our material is available (at cost) on CD-Rom format. Please contact: antique_andy@catholic.org


---
---