THE REEFER MADNESS ERA


NewsPaper Index
---
The Funny Pages
---

Just what effect the "Funny Pages" really had on shaping public attitudes toward the use of Medical Marihuana obviously is debatable. Some say quite a great deal, while others would say, little if any at all.

As can be seen from the following, throughout the 1940's and well up until the late 1970's, American newspaper comic-strips were bombarded with numerous anti-Medical Marihuana references.

However, note that unlike editorial page cartoons, which began appearing in the early 1930's, cartoons meant for the Funny Pages did not make their first appearance until well after the anti-Medical Marihuana were already in place. Therefore, they cannot be accused of being part of a conspiracy against cancer patients or Medical Marihuana. However, it can be said that they helped to maintain an atmosphere of dis-information on the subject.

It will probably be many years after the end of the anti-medical marihuana laws unit historians will be able to fully document their impact on society.

---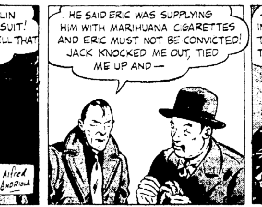 CHARLIE CHAN at the circus


Feb. 17, 1940
(Left)

Feb. 21, 1940
(below)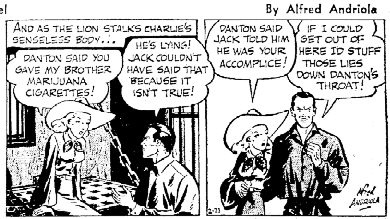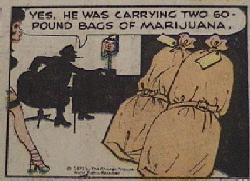 Dick Tracy



Sept. 17, 1971 - Parachuter dies while parachuting, only to discover his bags are full of marijuana!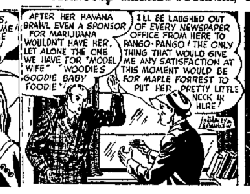 Rex Morgon MD

Nov. 23, 1948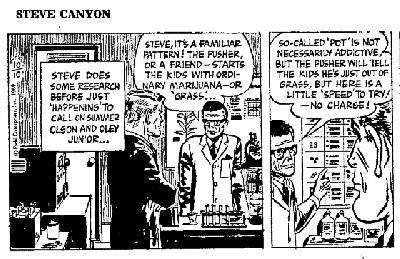 Steve Canyon -- Oct 10, 1969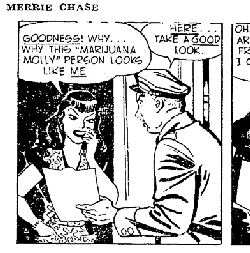 MERRIE CHASE

April 26, 1950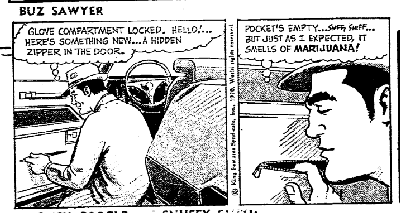 BUZ SAWYER -- Jan. 26, 1970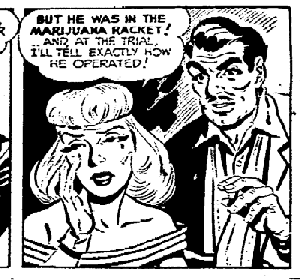 KERRY DRAKE

Sept. 2, 1955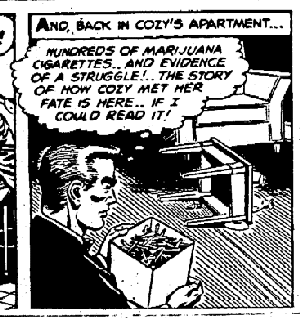 KERRY DRAKE

Aug. 10, 1955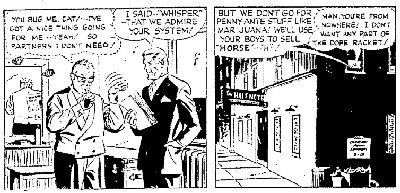 STEVE ROPER -- Mar 18, 1959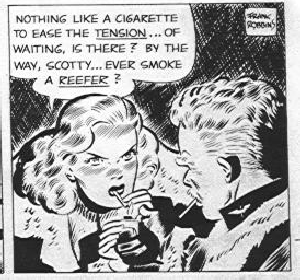 JOHNNY HARZARD

Dec. 14, 1944
---
---

NEXT PAGE